Elvis Presley Cake also know as Jailhouse Rock Cake is a family favorite. So simple and easy to make.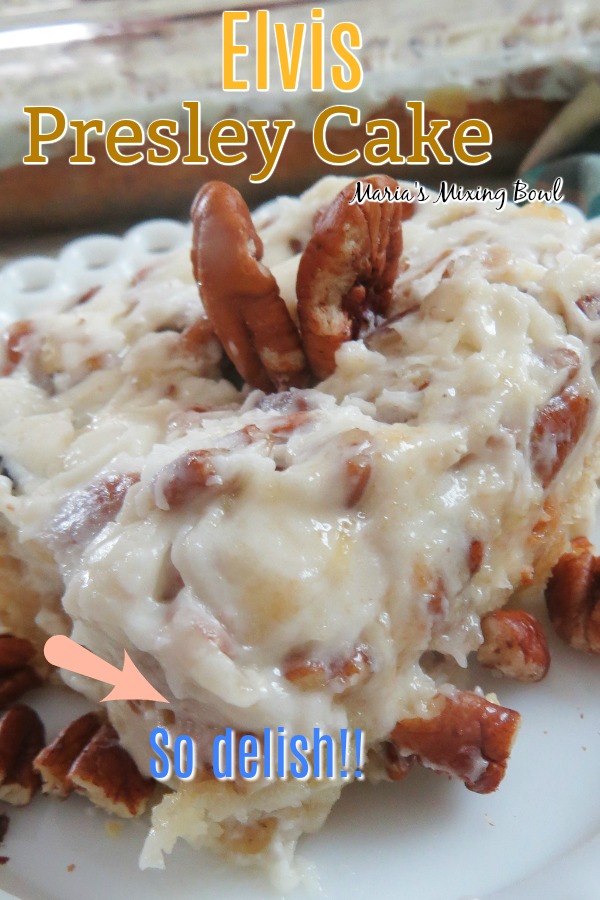 Elvis Presley Cake is a scrumptious cake that is always requested for holidays and parties . It is a go to for us to whip up when we have a family get together or a pot luck.
It is so delicious and always a huge hit.
I have even made this into cupcakes for pot lucks so everyone can have their own individual "cake" and those were a big hit too!! But honestly they are a lot of work so I would really stick with making this as an Elvis Presley Cake unless you have some time on your hands or some help! They sure were cute as cupcakes though.
Do you love making quick desserts with cake mixes? We do and if they are delicious like this is they get a double thumbs up!!
PIN IT!!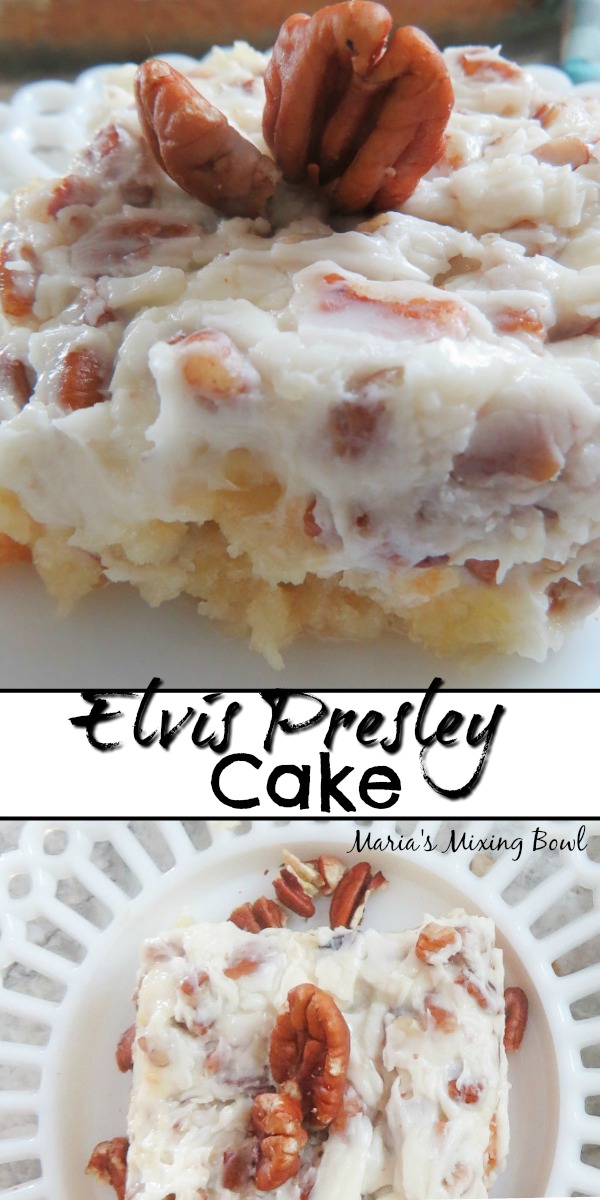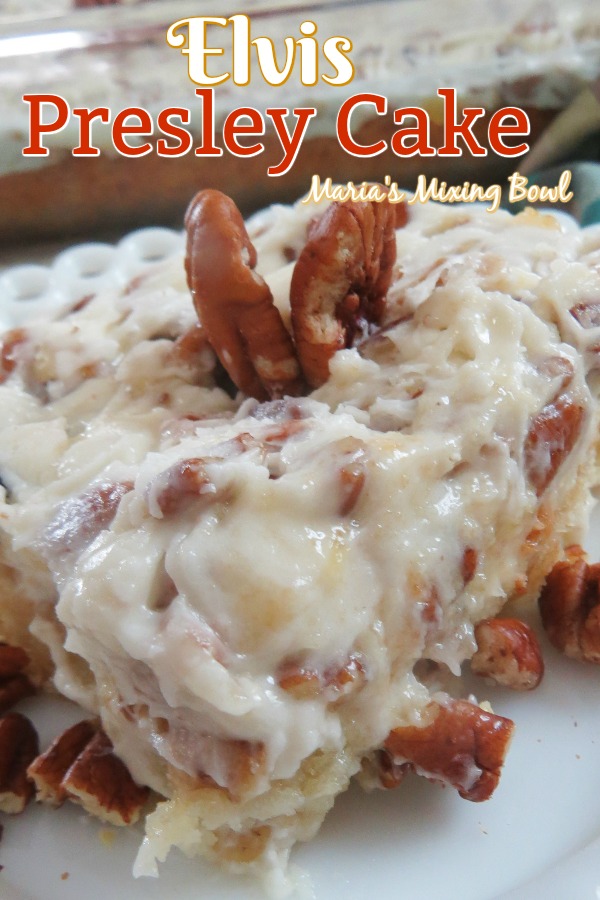 I don't know where this cake got it's name but I can understand why it's called "Jailhouse Rock Cake" Because it really does rock! The flavors are so spot on.

As I said making these into cupcakes was a great idea for the pot luck. Just a little more work for me but this way everyone had their own cupcake or two. Who could blame them? Not me. Either way I know you will love it.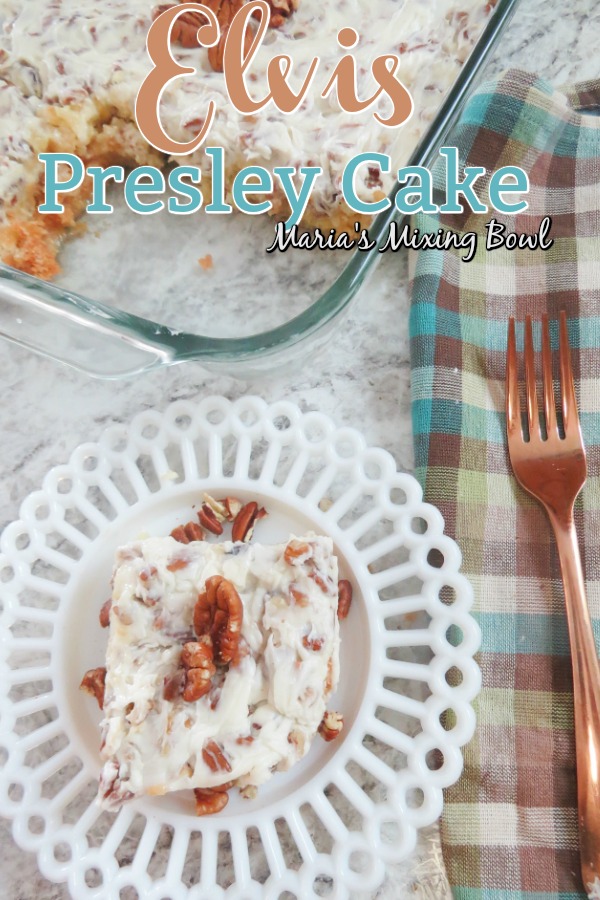 I would suggest making this cake the day ahead to get the best flavor or at least 6 hours before you need it so all the flavors can set up well. We find that to bring out the best flavors. Refrigerate after it has cooled. So yum!!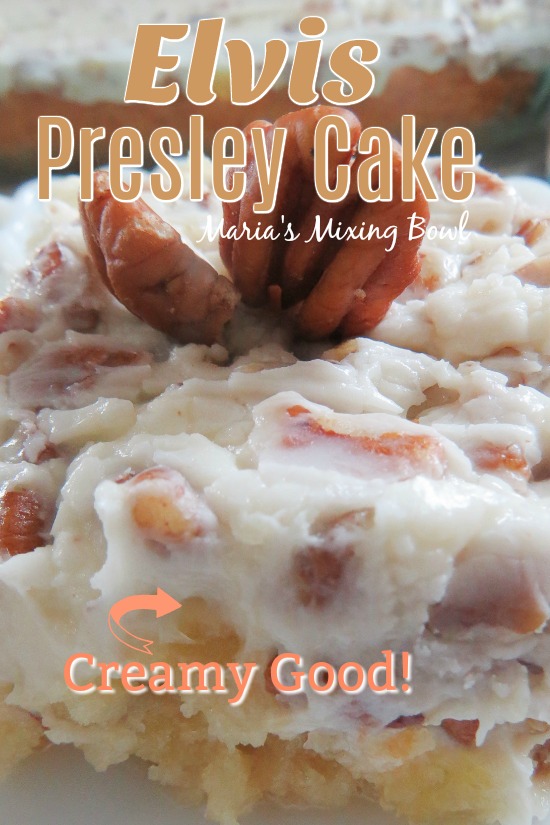 Yummy! Make this simple and delicious cake today.
OTHER DESSERTS YOU MIGHT LIKE:
5 from 1 vote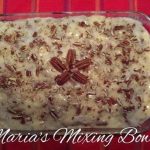 PrintElvis Presley CakePrep Time25 minsCook Time35 minsTotal Time1 hr
Elvis Presley Cake also know as Jailhouse Rock Cake is a family favorite. So simple and easy to make.

Course: DessertsCuisine: AmericanKeyword: Cake mix, CakesServings: 10 servingsAuthor: RobIngredients
White cake mix
8 oz can crushed pineapple
1 cup. sugar
1/2 tsp vanilla extract
8 oz pkg Cream Cheese
1/2 cup. butter softened
3 cups. powdered sugar
1/2 tsp. vanilla extract
3 cups crushed pecans
Instructions
Bake a white cake according to package directions.
Cool and poke holes in it.
In a pan boil crushed pineapple with juice and 1 cup of sugar and 1/2 tsp vanilla extract for a few minutes. Then pour over cool cake.
In large bowl mix cream cheese, butter, powdered sugar.
Add vanilla and 2 cups crushed pecans, mix good and put on cake.
Add 1 cup crushed pecans on top.
Let cake set overnight for best flavor or at least 6 hours. Refrigerate cake if making overnight or any leftovers.
Recipe Notes
Prepare cake at least 6 hours or overnight for best results.