Super easy and tropical 5 ingredient pina colada sangria is a refreshing summer beverage! This boozy sangria punch makes enough to serve a crowd.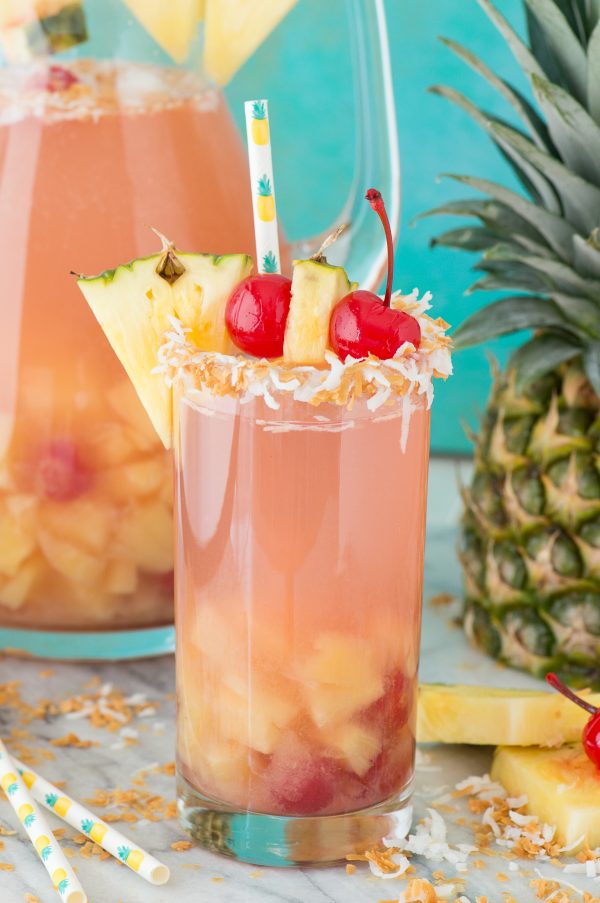 This recipe and these mini pineapple upside down cakes are sisters. And they both started when I went into Target.
I stopped at the dollar spot. Dangerous, right? Very. I found the cutest pineapple paper straws and had to buy them because I really do like the pineapple craze that's going on right now.
So my brain went into pineapple mode, brainstorming pineapple recipes I could share with you so I could somehow include the cute straws in the photos. Kind of sad that this whole thing was revolving around straws.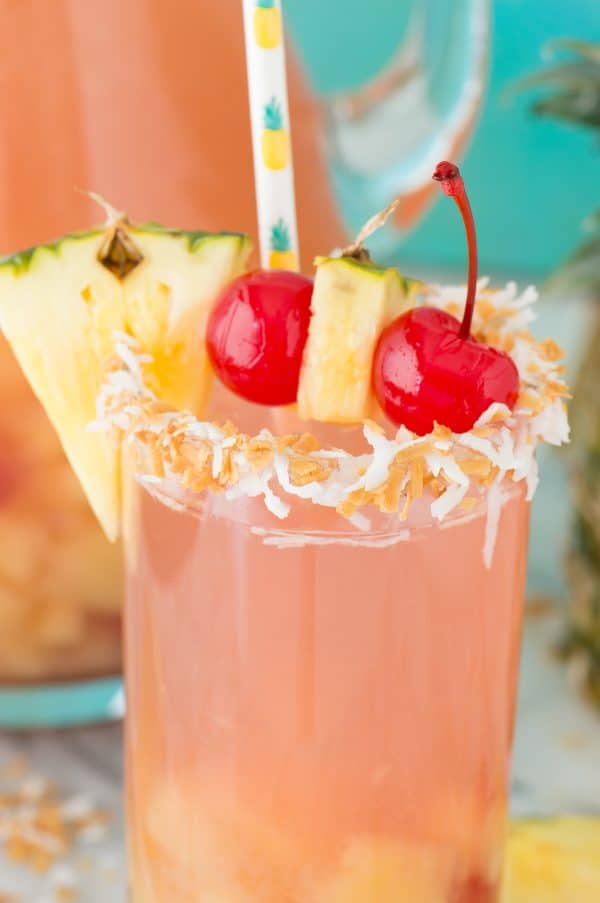 I really should have bought 2 packs of these straws.. I went back to Target a week later and couldn't find any left. So I'm salvaging them because you never know when you're going to need a cute pineapple straw.
I wanted to make a pineapple based drink and that's how this pina colada sangria was born!
It combines the best of summer flavors with the ease of sangria. Plus you can add garnishes that really make this drink tropical and fun!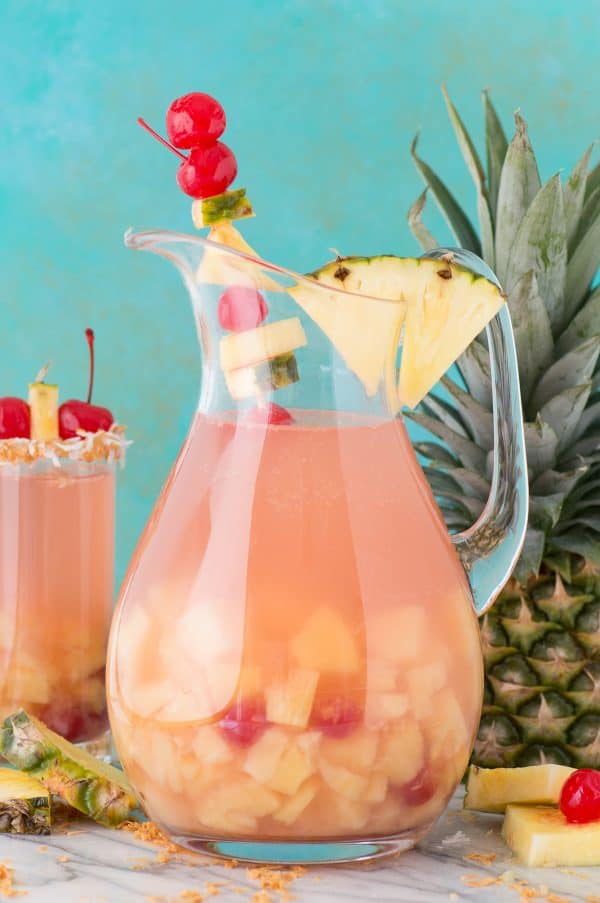 How to make pina colada sangria
-Save yourself some time and buy 2 large cans of chopped pineapple – that way you get pineapple juice and pineapple!
-If you'd like a coconut rim on your glasses, dip your glasses in a small amount of corn syrup and then dip into shredded coconut.
-Target no longer sells these pineapple straws, but Amazon does!