The BEST 2 Ingredient Mousse (In any flavor!)
I don't know about you, but I've never been much of a pudding fan… it's just kind of…. well, boring. BUT, if you mix instant pudding with heavy cream instead of milk, you won't believe the awesomeness it creates! It's like a mix between a rich fudge and a mousse.
I know that all of that heavy cream doesn't sound like it should be eaten in such large quantities, but you really only need a tablespoon or two of this decadent dessert to satisfy your sweet tooth.
It's like a mix between a rich fudge and a creamy mousse.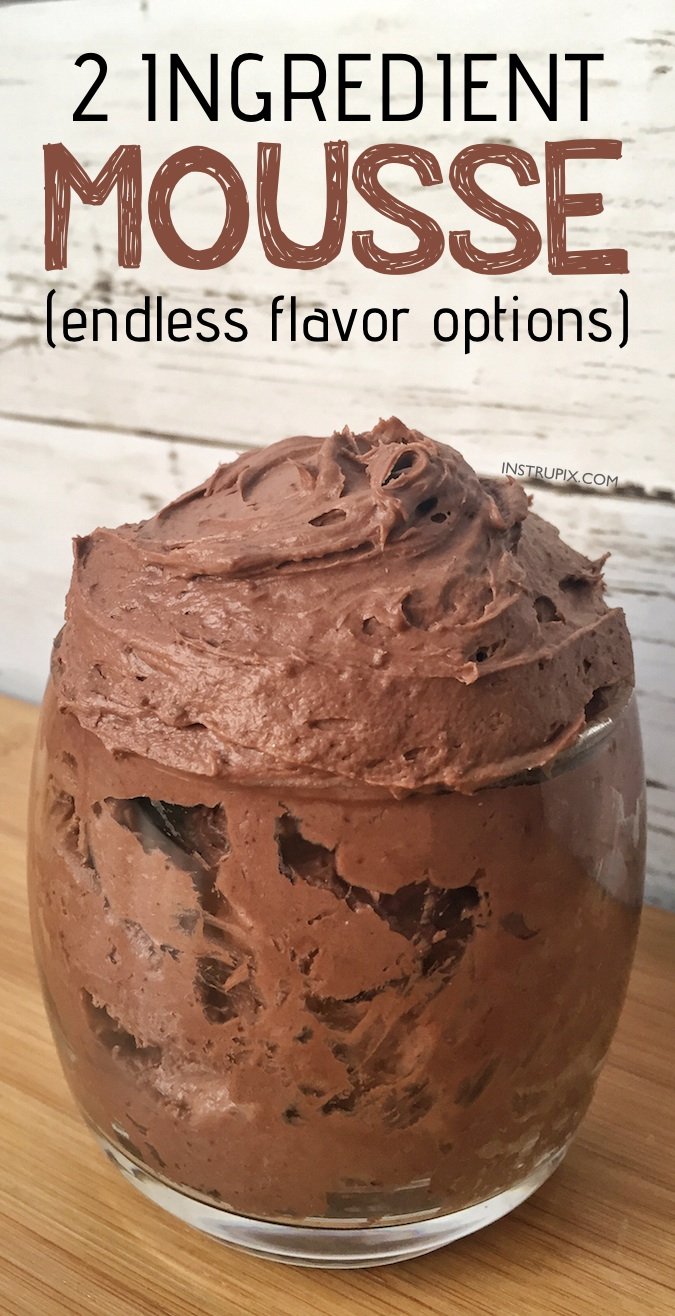 You only need a spoonful to satisfy that relentless sweet tooth.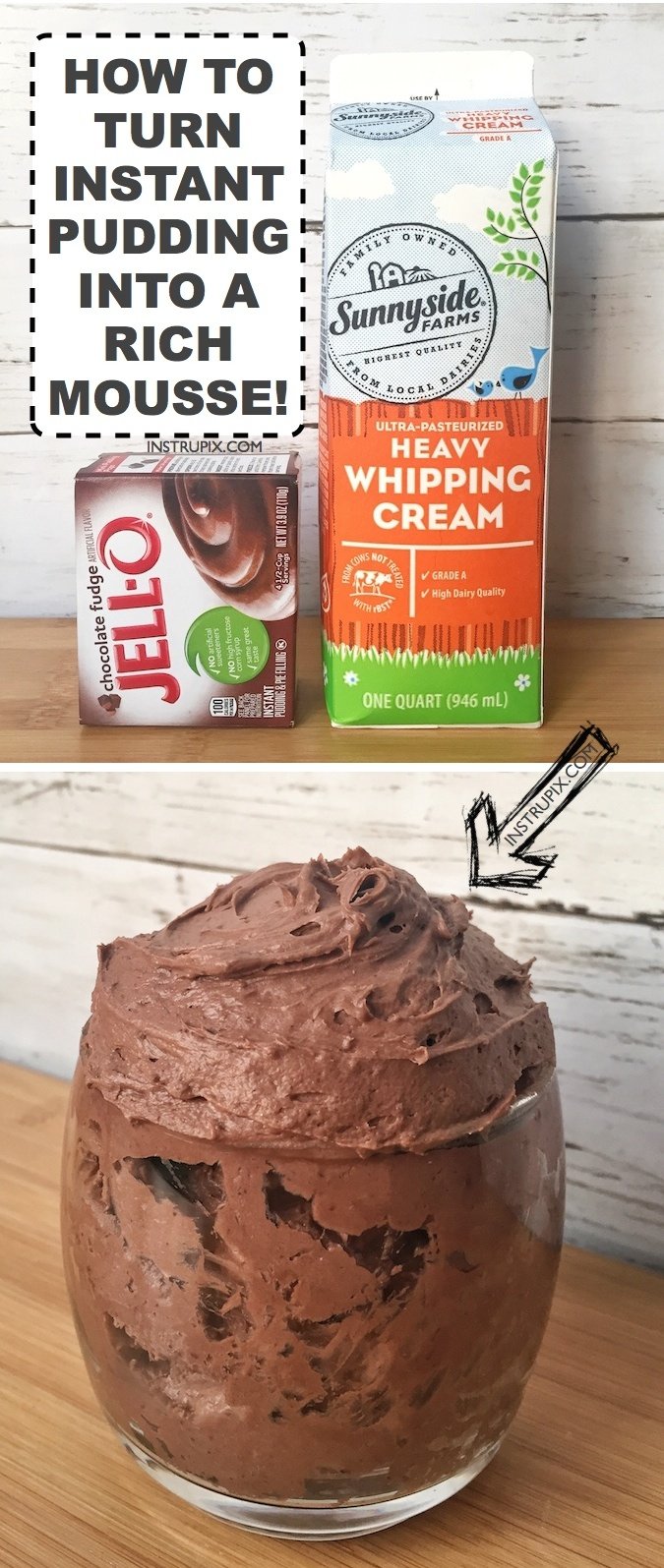 This mousse can also be used as a pie filling, cake icing or fruit dip.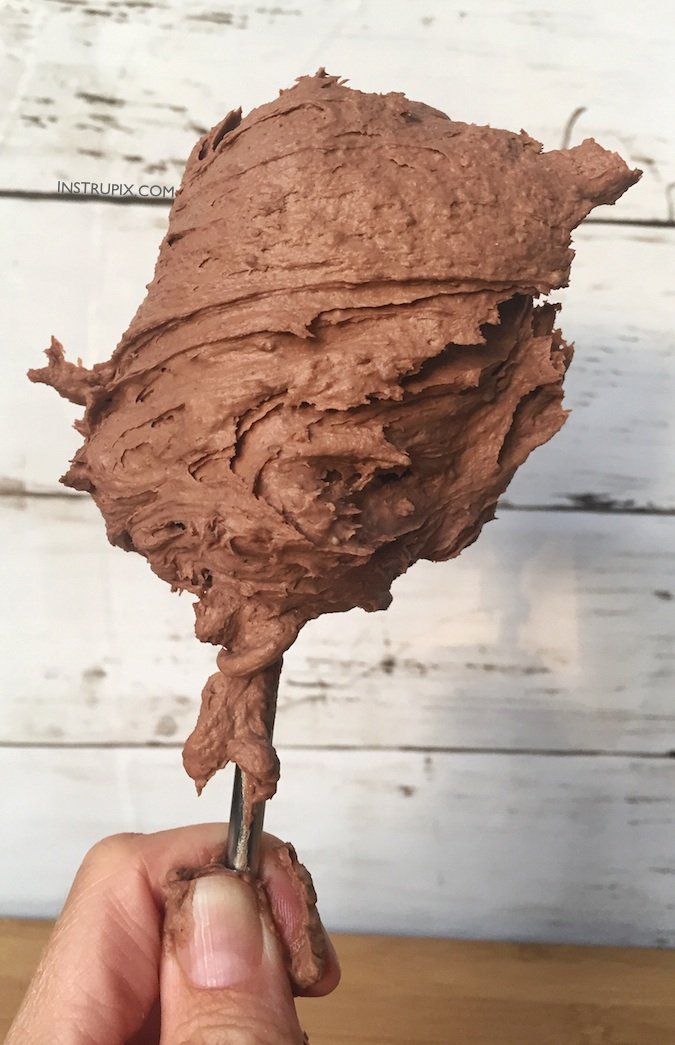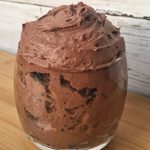 PrintThe Easiest BEST Mousse Recipe You Will Ever Make (2 ingredients!)
Whip it up in any instant pudding flavor that you wish. It's simply irresistible, and only takes a few minutes to make. This super quick and easy no-bake dessert recipe has become a family favorite. Even my kids love it!Keyword: 2 ingredients, chocolate, dessert, easy, mousse, no bake, pudding, quickIngredients
1 box instant pudding (any flavor and size)
2-3 cups heavy whipping cream
Instructions
Using a hand mixer, make the instant pudding according to the package directions, only substitute heavy cream for the milk.
After the pudding and heavy cream are well combined, place it in the refrigerator for a few minutes and then mix it again until it's super thick.
Store it in a covered container in your refrigerator for up to 2 weeks. You can also freeze it! I usually freeze half of it, and refrigerate the rest. It's a really nice, cold treat frozen with a slightly different texture.
Recipe Notes
The heavy cream makes the pudding an incredibly rich and decadent dessert. You only need a spoonful at a time! In fact, it's sweet and thick enough to use as an icing or pie filling.
Try using half milk and half whipping cream for a slightly less thick outcome (or any ratio you'd like).
If you're watching your sugar intake, try the sugar-free instant pudding.
You can also use it as a dip or a spread for fruit, cookies or graham crackers.
---
You Might Also Like
Peanut Butter Goddess Cookies
Get ready to fall madly in love with these insanely soft, chewy and delicious peanut butter cookies. The combination is incredible. Absolute heaven!Deviled Strawberries
A fun, easy and delicious party food idea! These strawberries are stuffed with a sweet cream cheese filling that is to die for.Peanut Butter Cup Stuffed Brookies
These peanut butter stuffed brookies (brownies + cookies) are insanely delicious and fun to make with simple ingredients. Absolute heaven!
Don't forget to pin and save for later!