Afacemask is not just useful for during the outbreak of coronavirus, it can protect you from everyday pollution, pollen, pet dander, and so on. If you have a seasonal allergy, easily get cold or flu, or living in a polluted city, you should get into the habit of wearing a mask during those times.
A disclaimer about the virus protection here. Most masks will not protect you 100%. It also depends on what types of filter inserts you use. Always consult a doctor if you have specific health concerns.
I come from Taiwan where everyone wears masks regularly. No one will give you a strange look. Even kids are required to bring boxes of masks as school supplies, even before the Coronavirus crisis. After the outbreak, the Taiwanese government started to manufacture masks (with the military force). Everyone gets free masks weekly and health professionals can get medical-grade masks. If nothing else, having access to masks is reassuring and empowering in a time of uncertainty.
Simple mask sewing patterns
Here are the 4 size patterns after some research and trial/error. Of course, you can adjust according to your preference. I try to keep it simple. So each pattern is a simple rectangle. It includes the seam allowance of around 1/4″, 3/8″, or 1 cm. It does not need to be exact to work.
Here is the pdf download of this pattern. It is not a full-size pattern, but you can draw up easily with a ruler. Click here to download the pattern.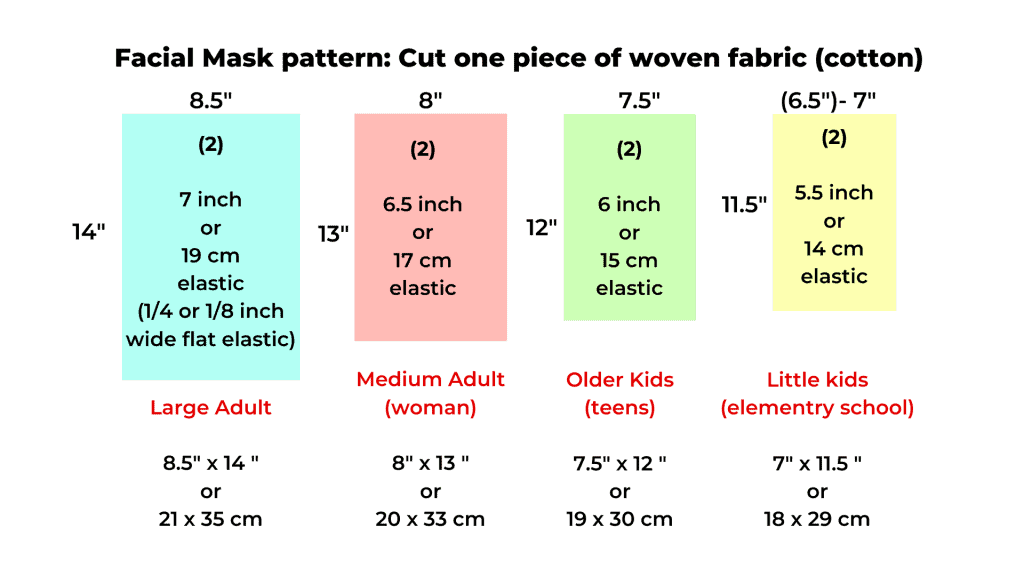 Materials
You need some cotton fabric. The cotton blend fabric is ok. Any old cotton shirt will work. T-shirt fabric is stretchy and might be difficult to sew on a regular sewing machine. Use a small zigzag stitch or a serger can help with sewing stretchy fabric. For beginners, woven cotton is the best choice.
Optional: a piece of wire for the shaping of the nose area to reduce the gap. I find twisty ties work very well. You can reuse the wire from disposable masks too. Just cut it out.
Filter insert: Most commercial mask filter inserts are out of stock by now. I can still find the air conditioner or vacuum filter in the HVAC section of the home improvement store. I found the Rheem brand AC filter. It comes with different FPR rating for a different level of efficiency. Level 10 FPR rating is the best (filters out the virus carriers). It does take me a while to separate the filter from the wire mesh.
Some people suggest using dried wet wipes because of the non-woven fabric. Do your research and see what is available around you.
You can just hand sew the project with a hand sewing needle and thread, or use any simple home sewing machine. It will be helpful to have pins, a ruler, a disappearing ink marker, and an iron.
A picture sewing tutorial for facial mask
The first thing is to cut the fabric. Refer to the size of the pattern chart. If you use fabric with a directional pattern, it should be placed vertically. (see picture or video below).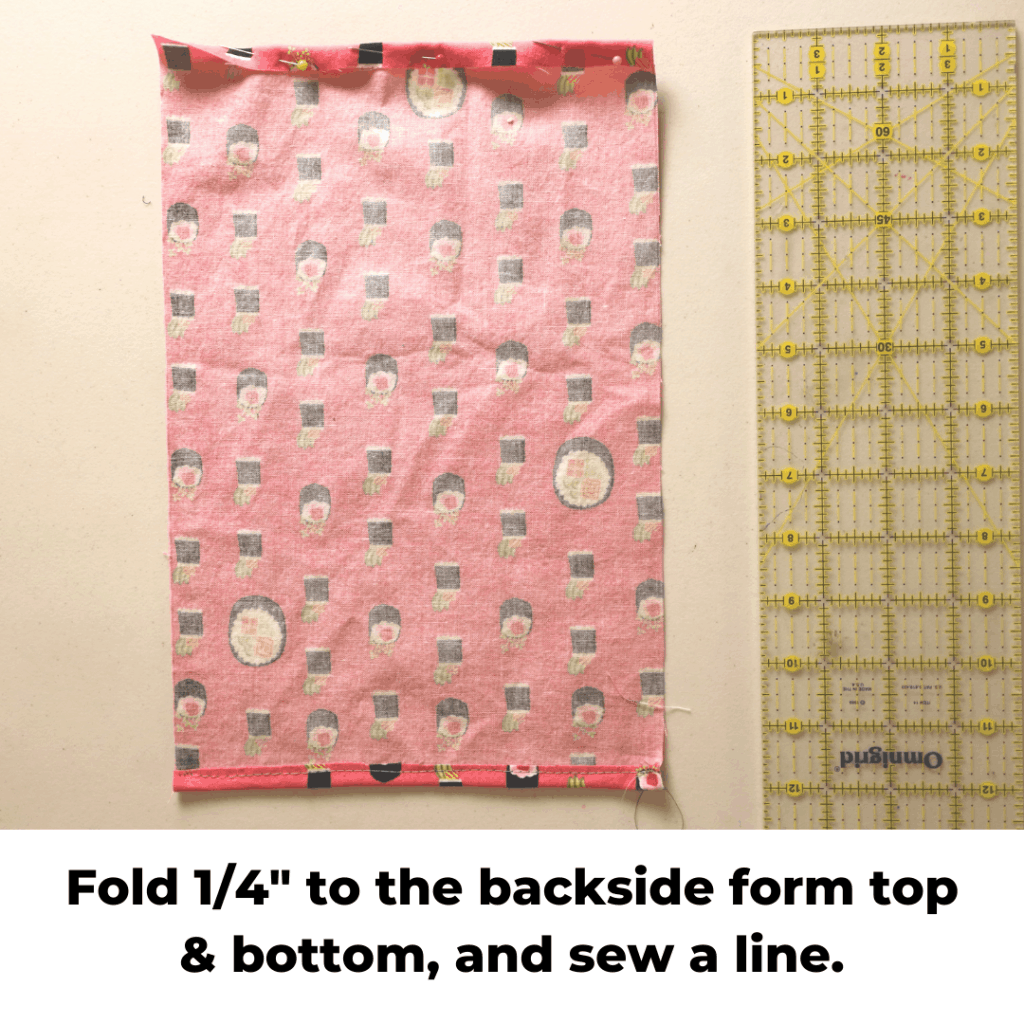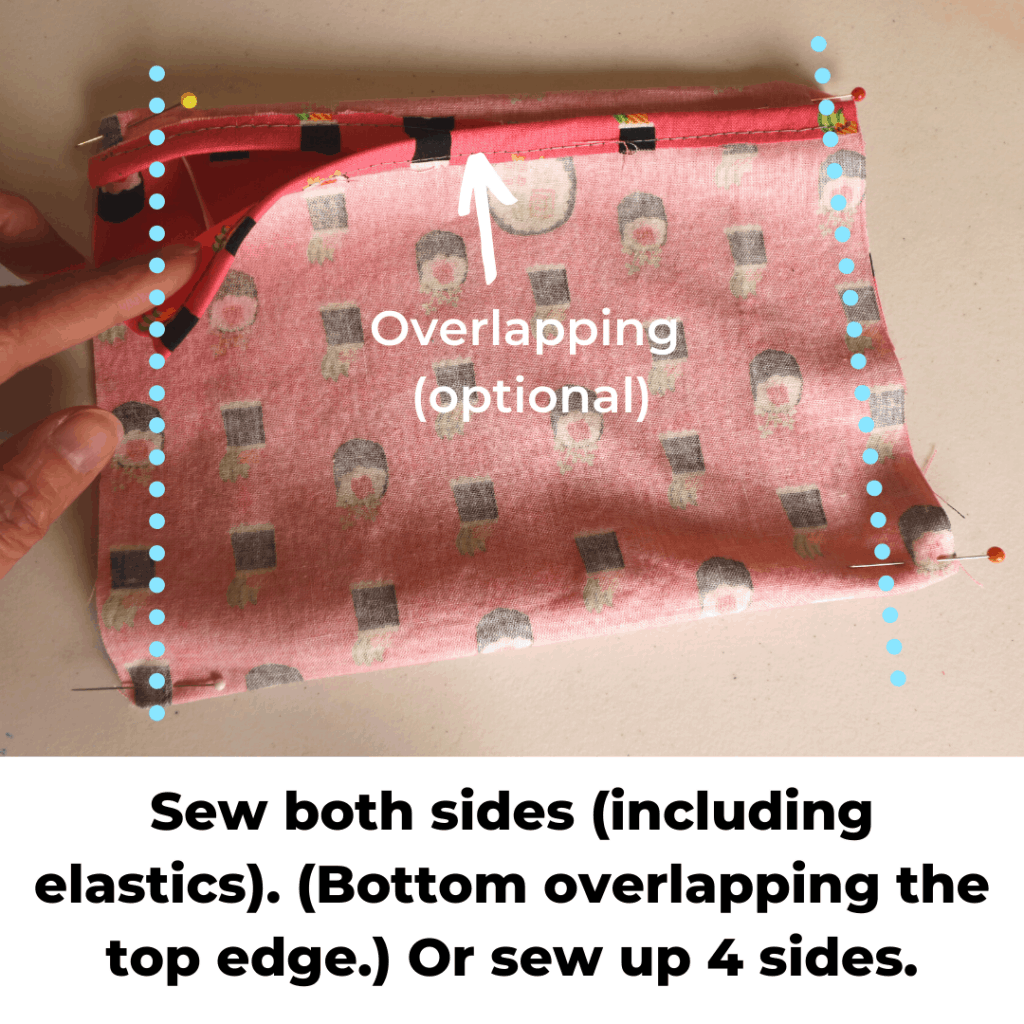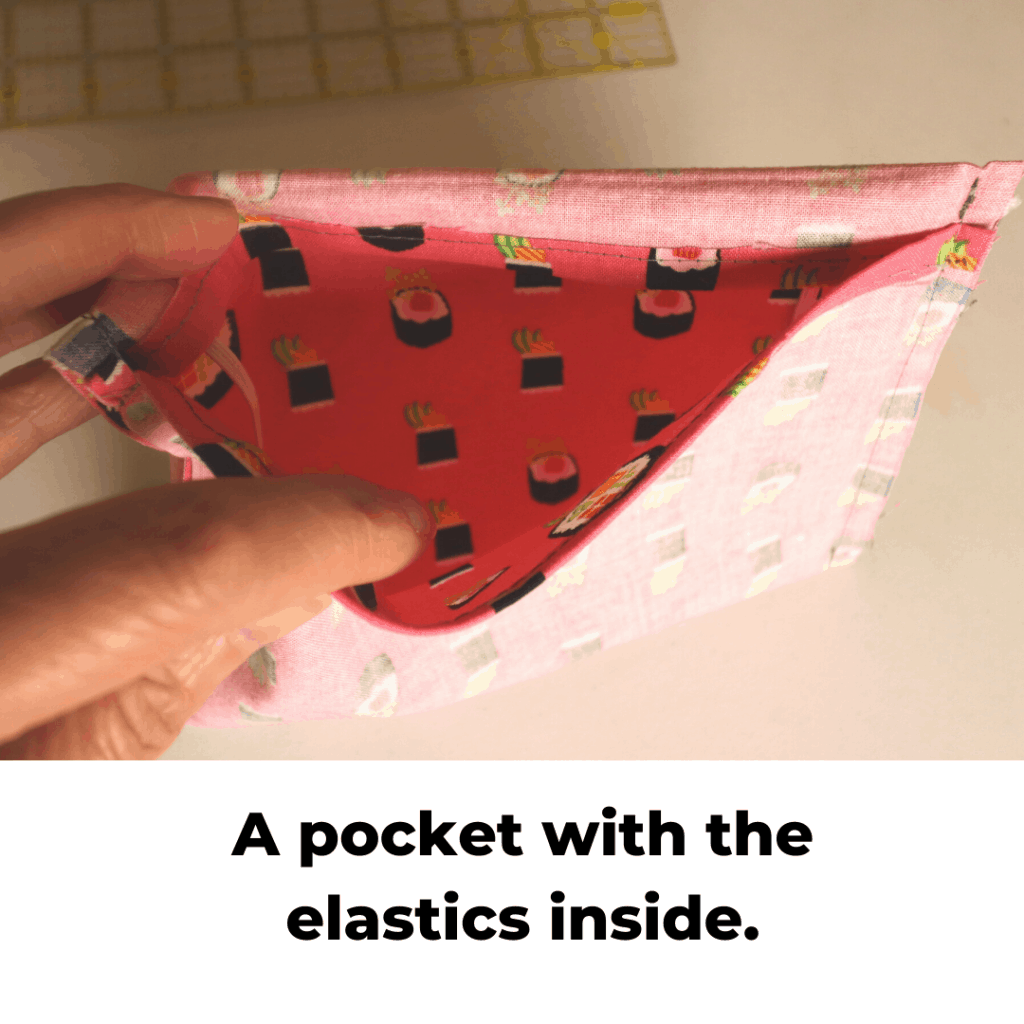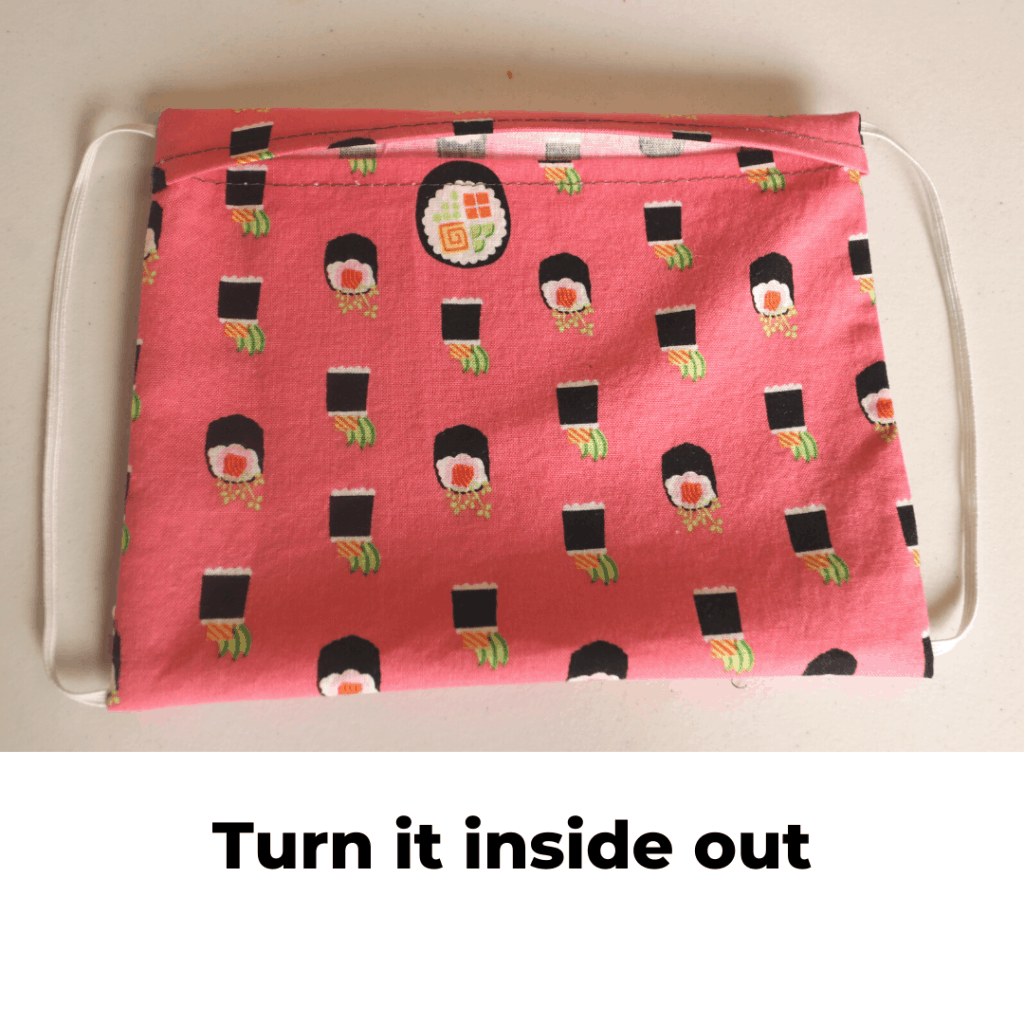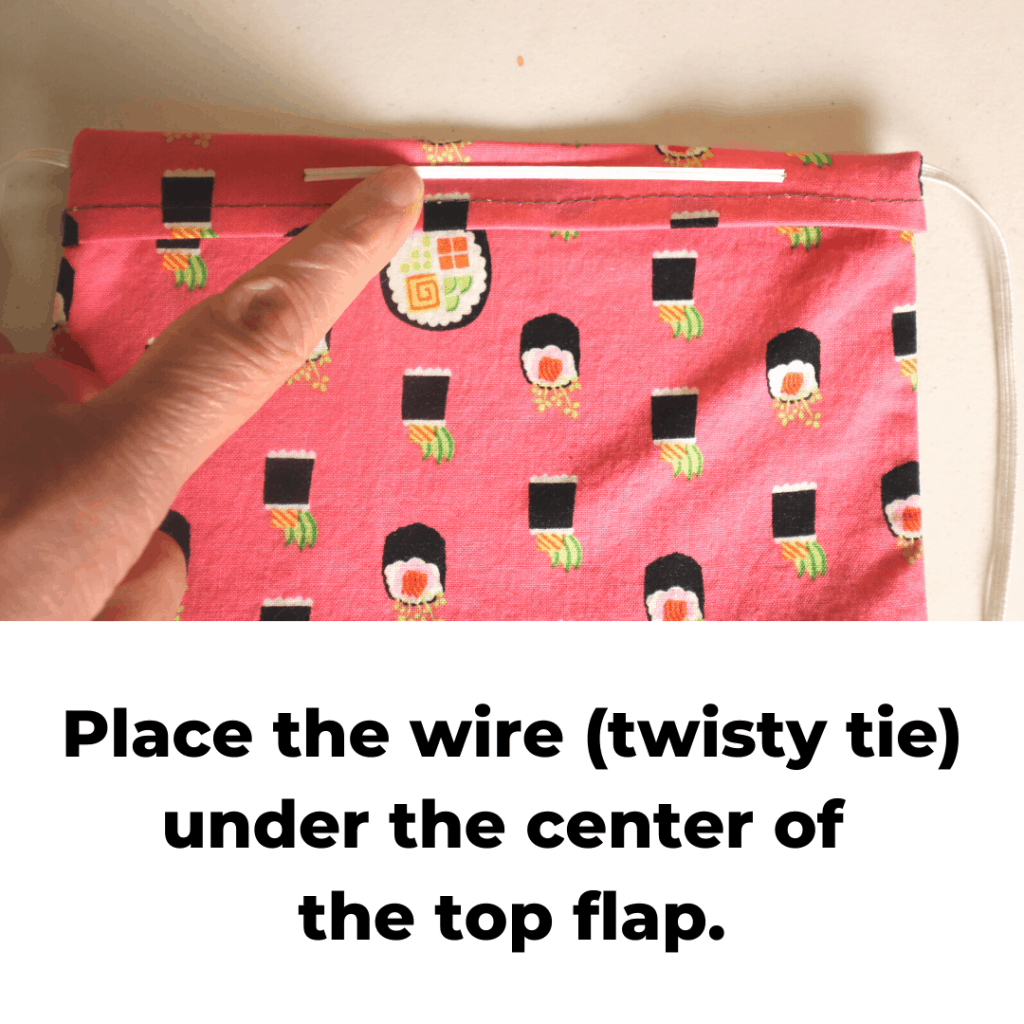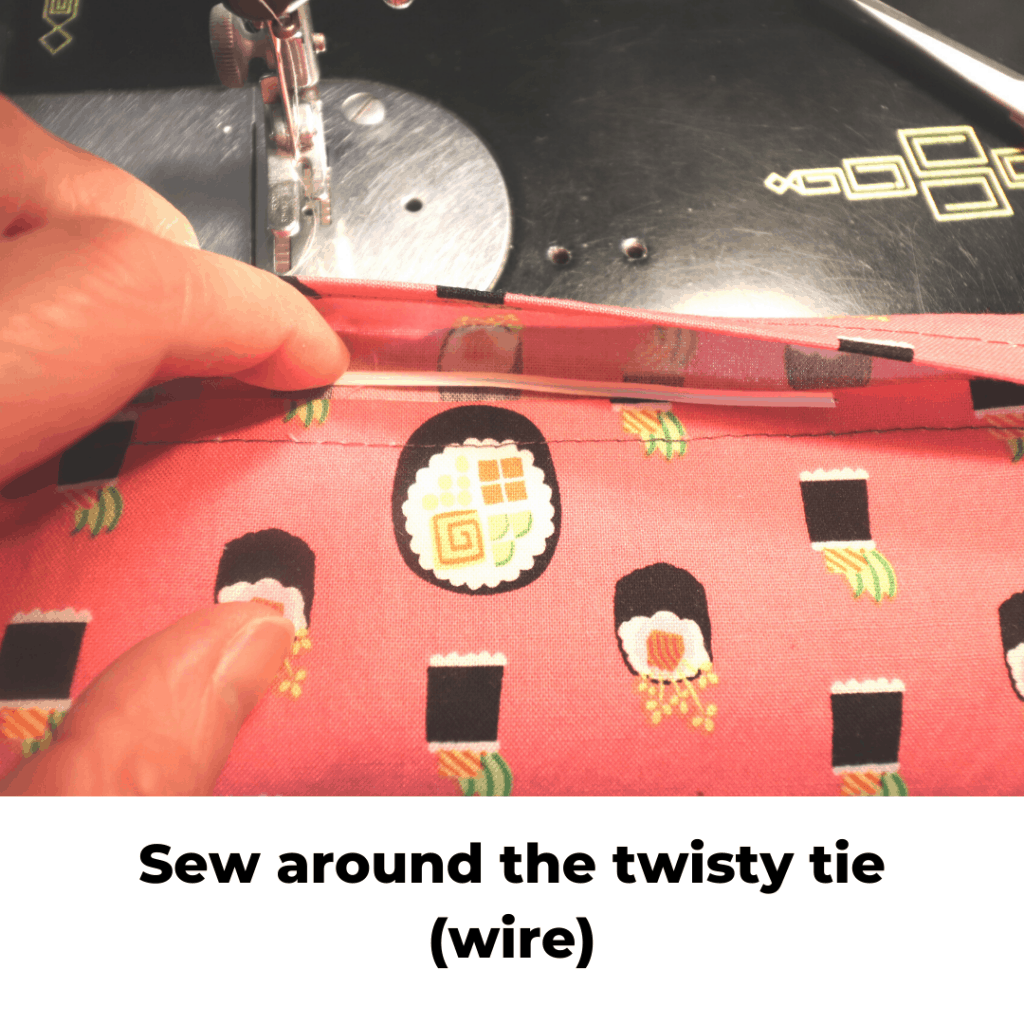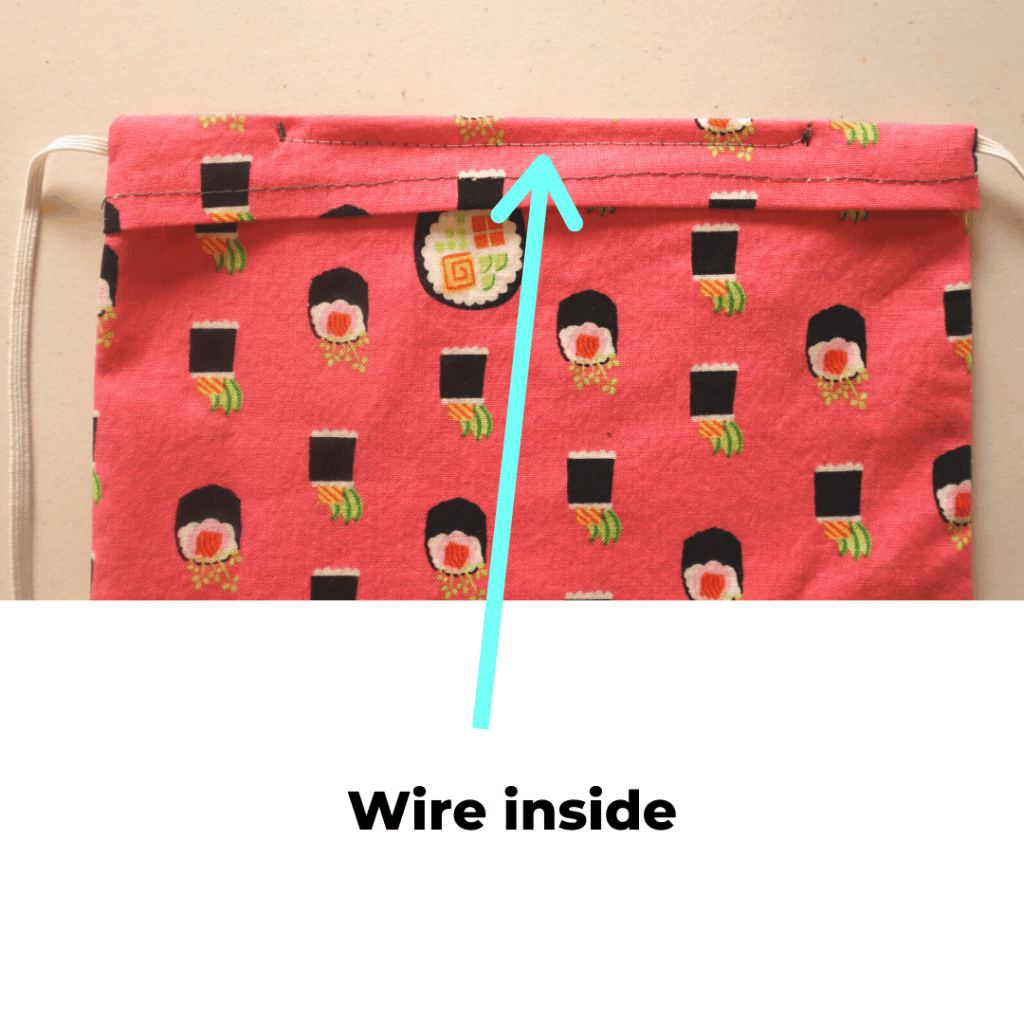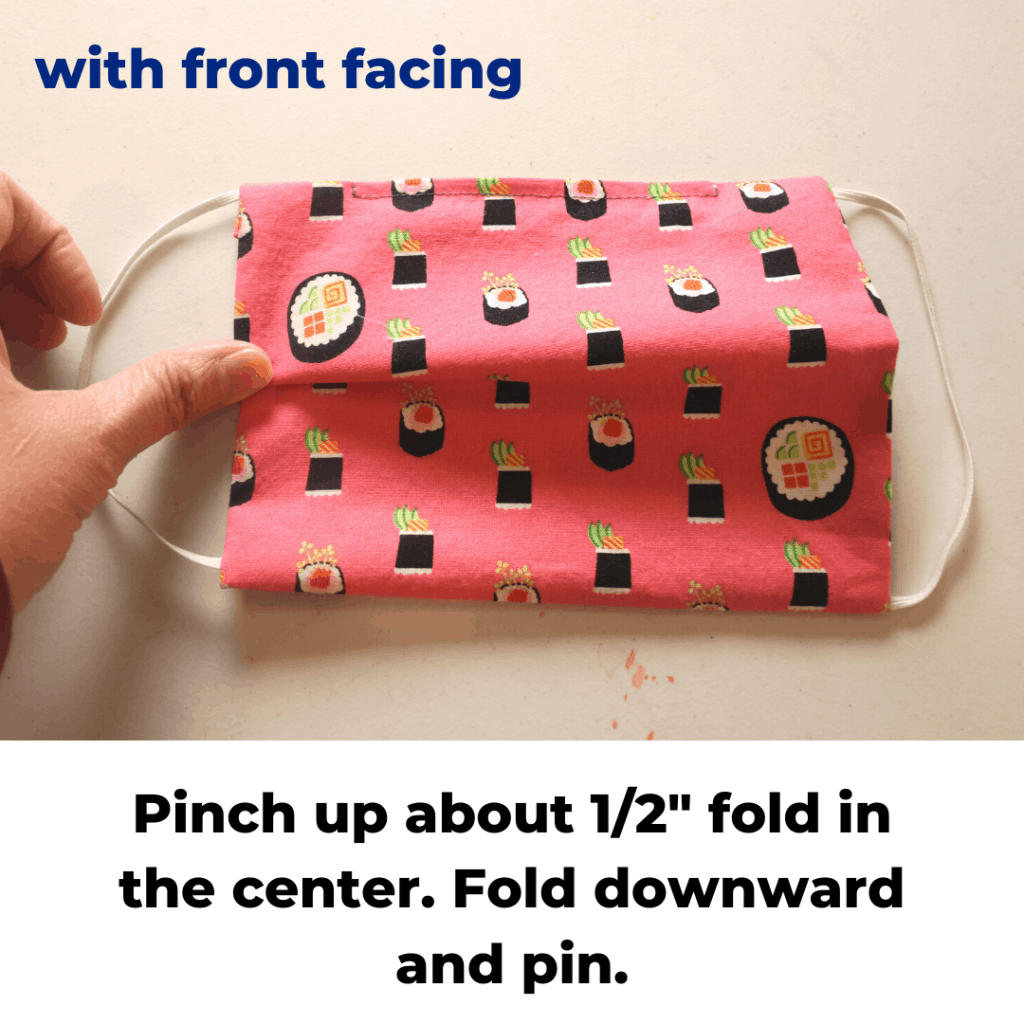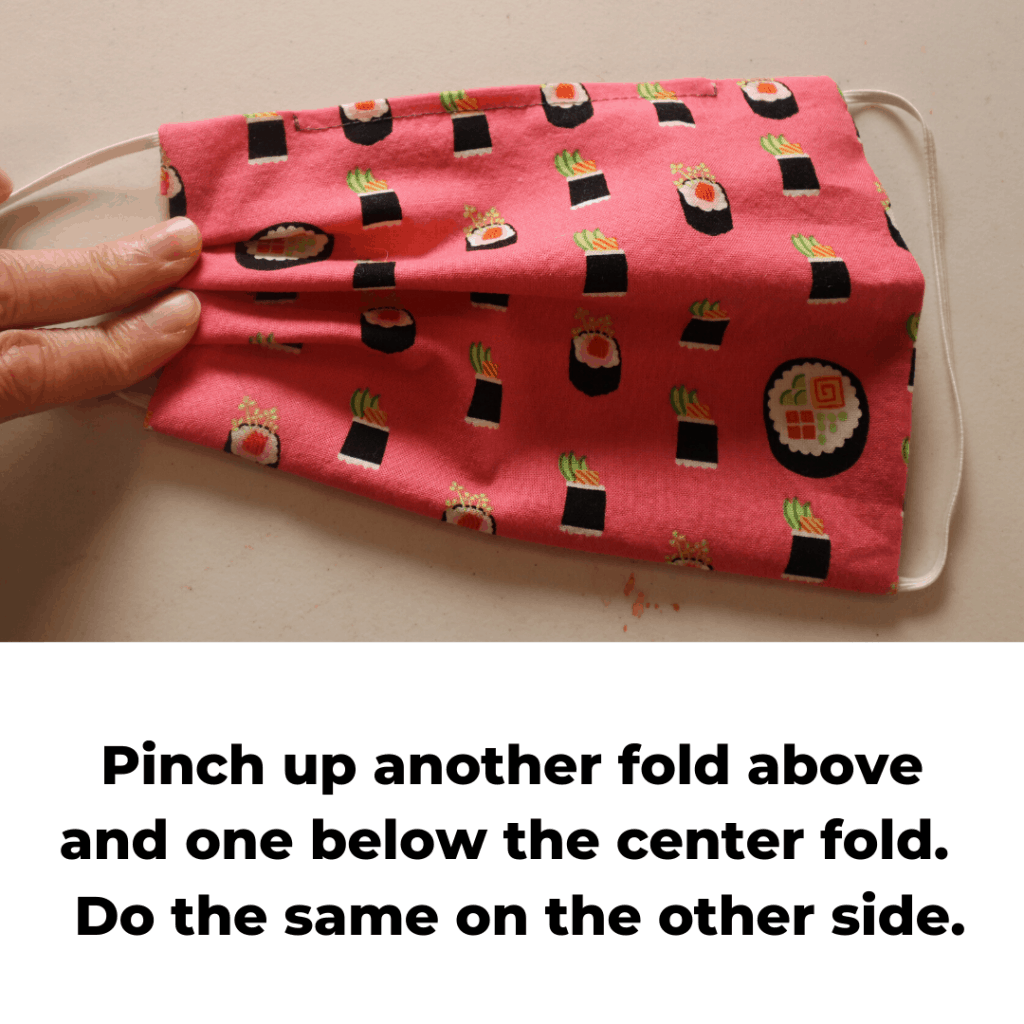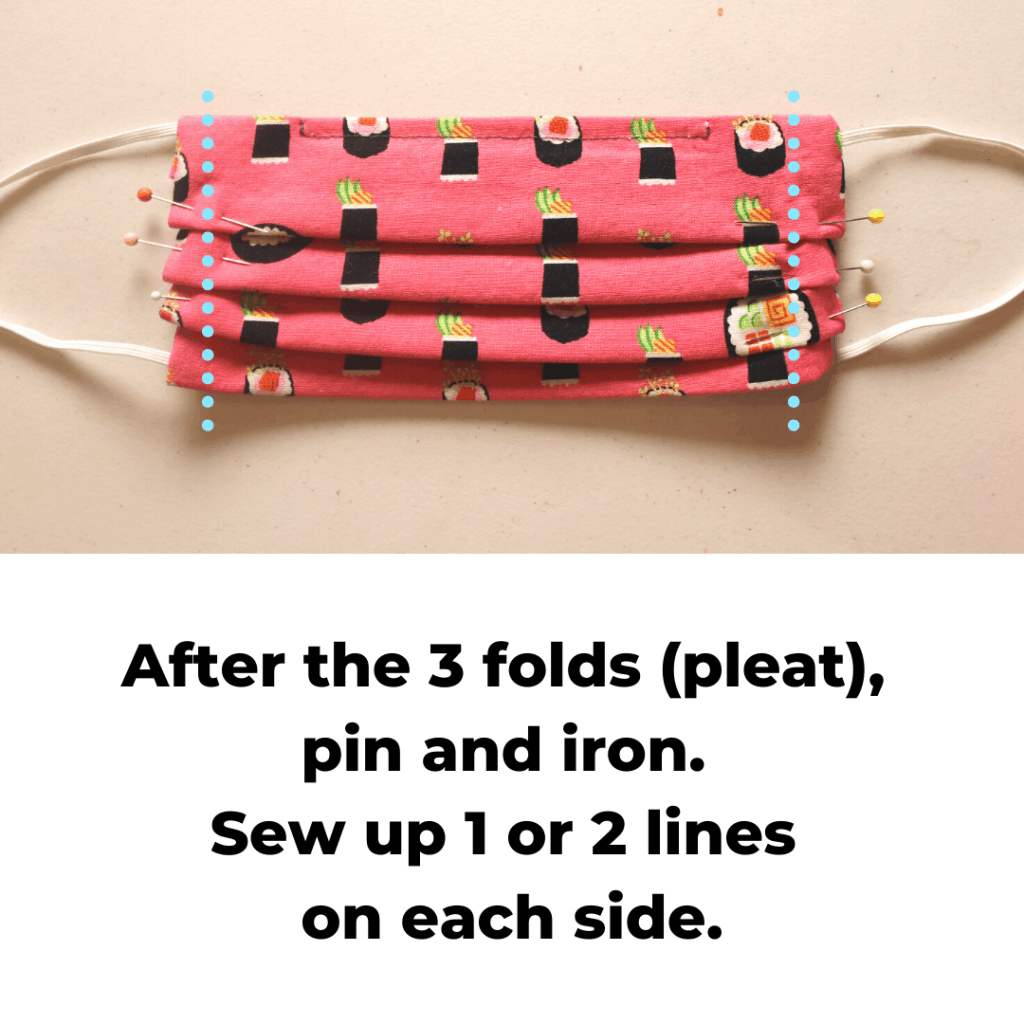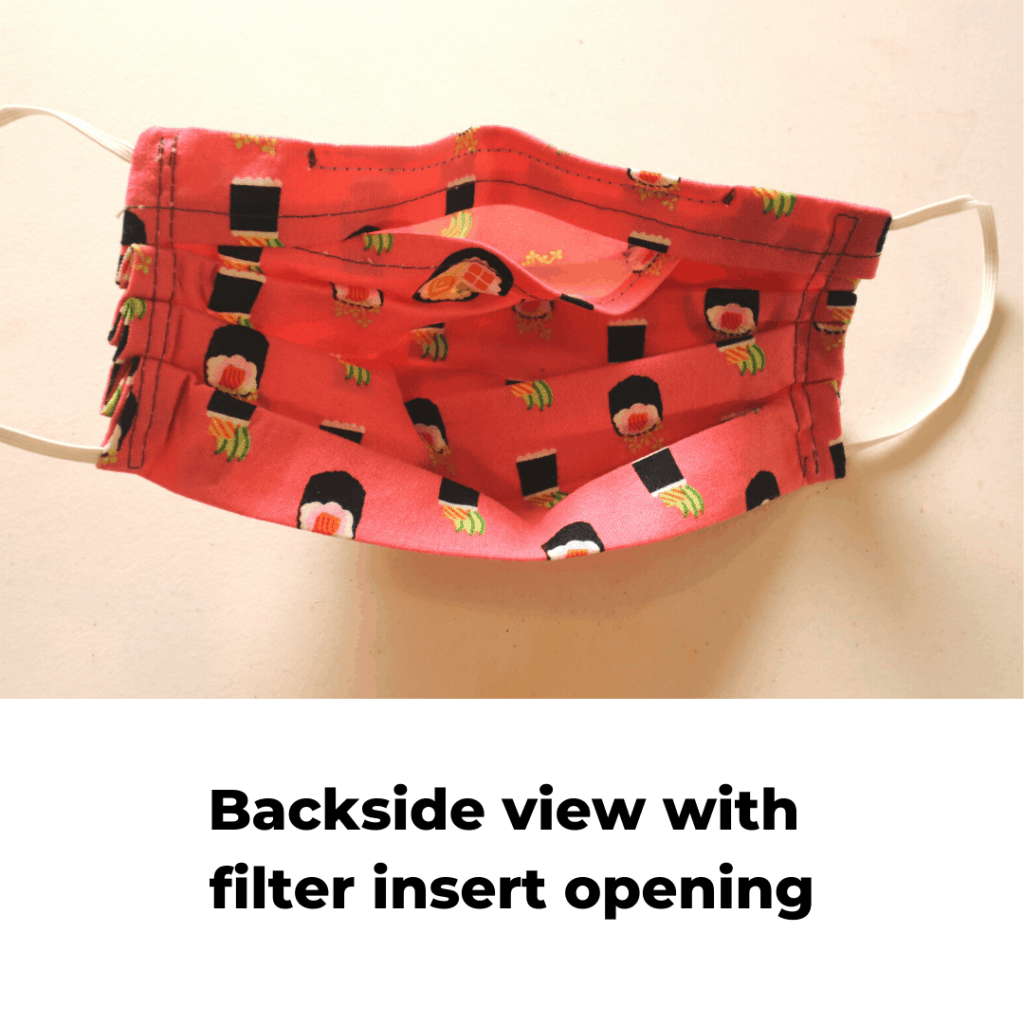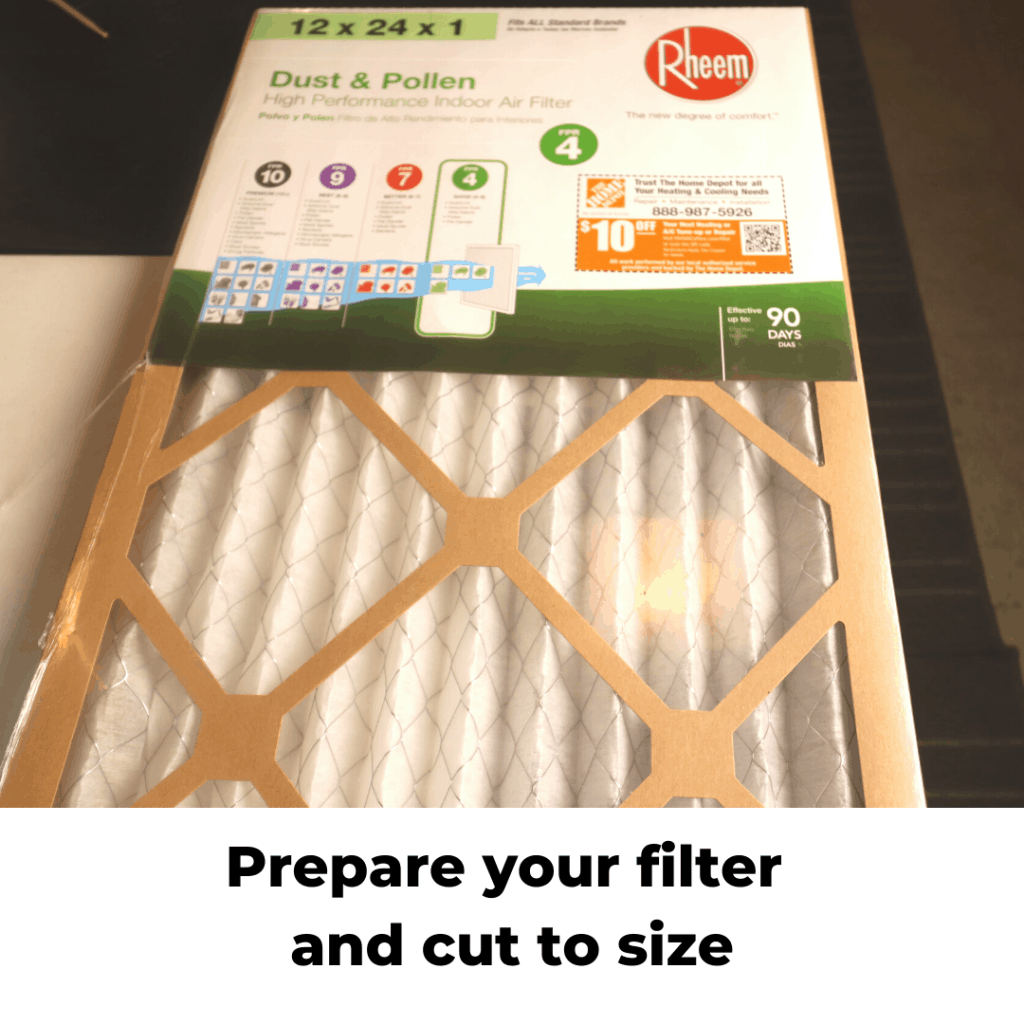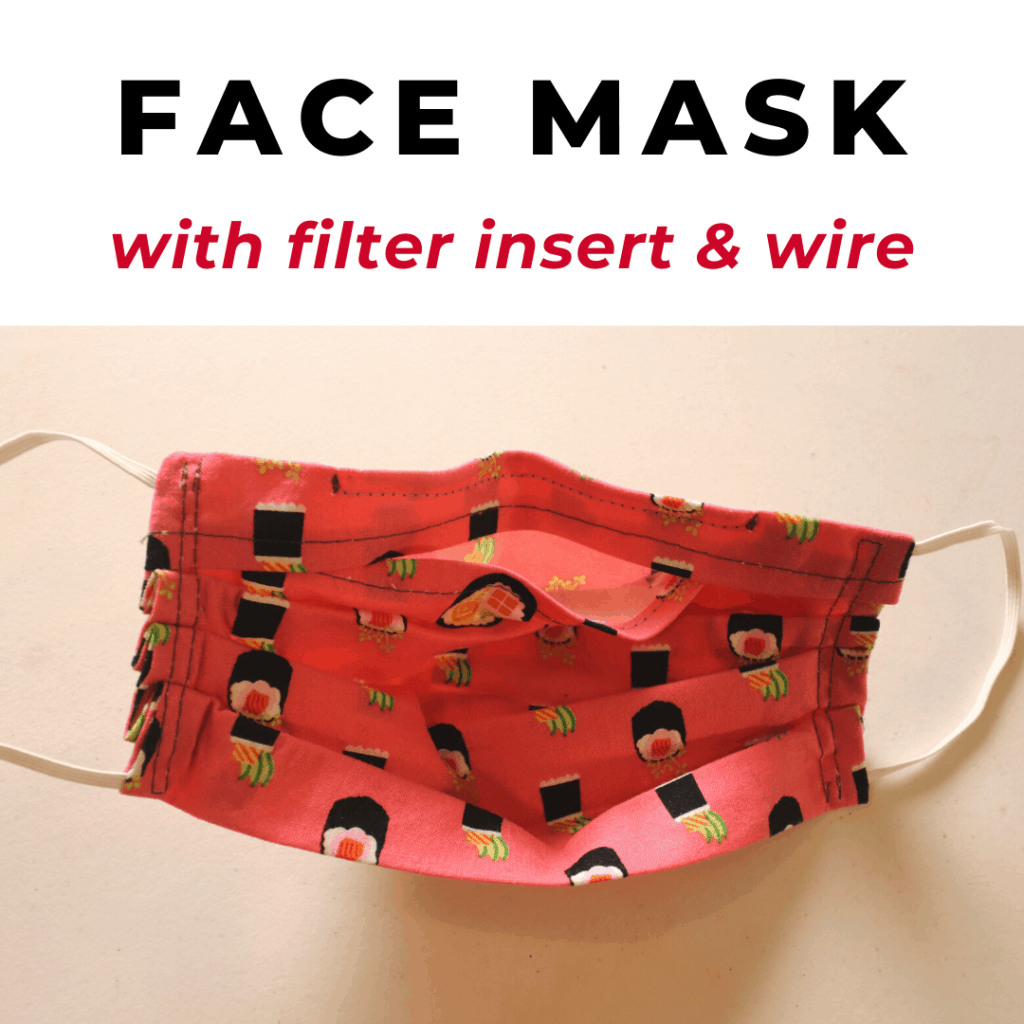 Watch the video about the mask sewing tutorial
Don't forget to download the free pdf pattern here!